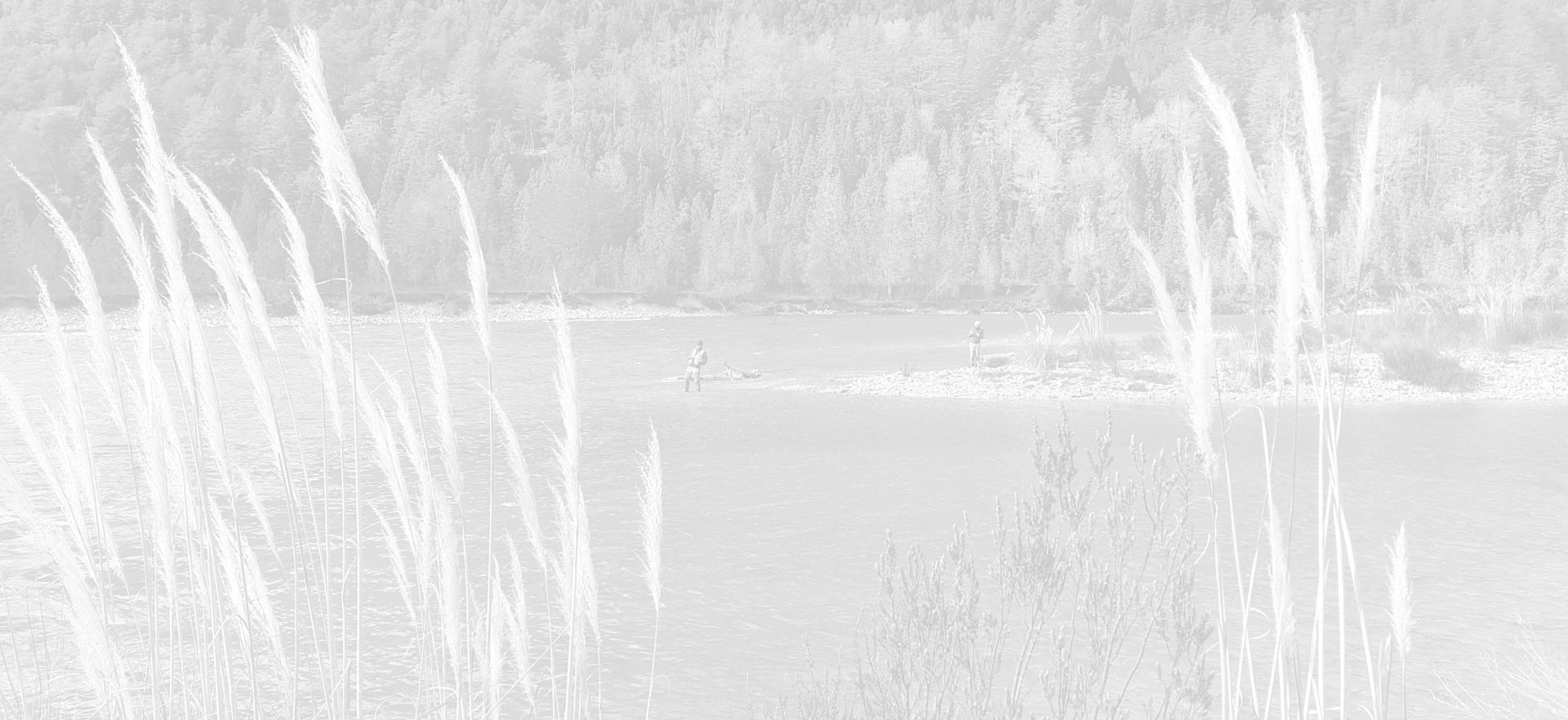 ---
We have been working in the Puelo River basin since 1986, when we organized the first trips for our fishing-crazed friends.
We built Victoria Lodge in 1999, making it the first lodge along the lower branch of the Puelo River. The success garnered by fishing and this pristine destination led us to discover new locations, until we constructed Llanada Grande Lodge in 2007, 57 km south east from Victoria Lodge.
Llanada Grande is a small mountain town that was only recently connected to the rest of the country by roads in 2006. Its unique surroundings include the top branch of the Puelo River and Lakes Azul, Totoral, Blanco, Verde, Las Rocas and Inferior. Its wide variety of natural resources make this a must-see destination in Chilean Patagonia.
---

---
---
A complete experience
---

---
We have 5 rooms that can fit up to 15 guests. All rooms are comfortable, spacious and have their own private bathroom.
When it comes to the river, lakes and lagoons, our teams are the best. We boast 8 Jet Boats with 4-stroke Yamaha engines and 2 Mackenzie Boats. We fish the top branch of the Puelo River, the Manso River and Traidor River, as well as an endless amount of spring creeks, lakes and lagoons.
We also have programs specifically tailored to families, devoting 30 years of experience to our customers and friends. This includes 4 x 4 motorbikes, kayaks and high performance hiking trails for trekking.
Full board accommodation
---
$150.000 P/P
Una experiencia única
Alojamiento
Desayuno, almuerzo y cena
Fly Fishing program all inlcusive
---
CLP $450.000 P/P
Alojamiento
Desayuno, almuerzo y cena
Jornada de pesca con mosca
Transporte terrestre desde Puerto Mont
* Valor por día
4 days / 3 Nights Full Flyfishing program
---
CLP$ 1.900.000 P/P
4 días de pesca
Alojamiento 3 noches
Desayuno, almuerzo y cena
Transporte vía terrestre
* Valor por 4 días / 3 noches
Reserve your experience
---

---
Our expeditions have limited spots, as they are only held during January and February every year.
Contact me to design and reserve this adventure.
---
---
Leonardo Gaggero Pisano
Owner & Head Guide
Whatsapp: +569 8315 3531
¡Nuevo Programa!
PESCA DE DORADOS

Tenemos una operación conjunta de pesca de Dorados en Bolivia desde 2017. Somos Ratailers autorizados del Lodge en Chile.
La mejor pesca de Dorados en Sudamérica. Aguas transparentes grandes piezas y un entorno de selva subtropical con lo mejor del Amazonas. Contáctenos para conocer los programas y tarifas.
¡La temporada es entre Julio y Sept por lo que nos mantendrá en acción durante todo el año!